An automata birdcage with verge watch. This is a quite unusual clock: the bird inside the cage turns on itself, open his wings, moves the beak and sings, all moved by a mechanism located inside the base of the clock.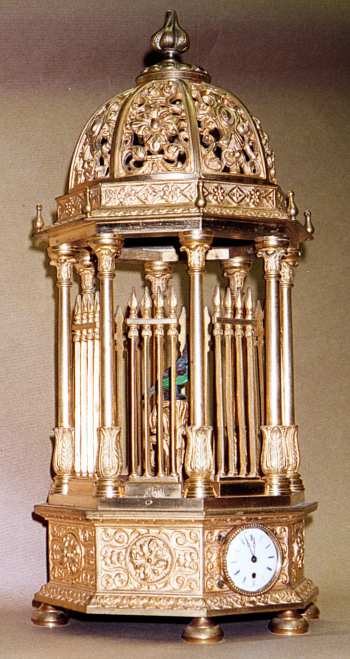 The movement is quite interesting, being a typical French verge of very small diameter.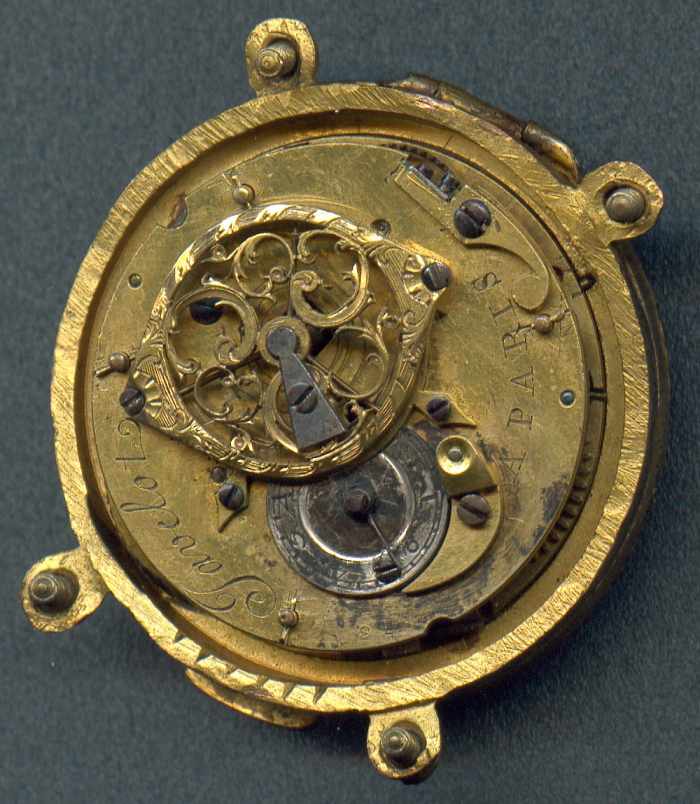 Handling a balance staff and escape wheel like these is always a little breathtaking. We have confronted them with a coin which is 1" in diameter to give an idea of their size. More than 250 years ago craftsmen were able to produce such parts on very primitive machines, like the first watchmaker's lathes.