Vintage car electric VDO clock. This German clock has a relatively low quality movement, running with 6V current. Indeed it is mounted on the cockpit of a '60s Porsche sports car, so it was necessary to repair it, despite its characteristics.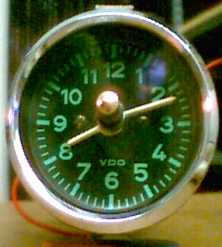 A close-up of the balance wheel and winding actuator. Every 40 seconds a spring is wound to keep the balance wheel running through the wheel train. The escapement is of the pinwheel type, like in the vast majority of clocks made in the '60s and '70s, before quartz era.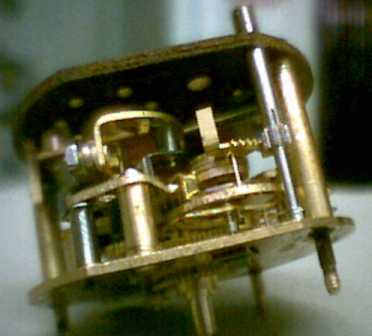 on the front plate the steel hollow screw that holds a balance staff pivot can be clearly seen. Another economical solution.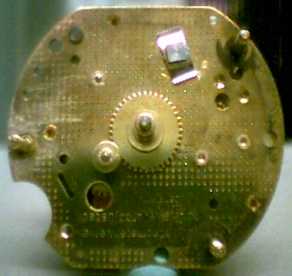 The back plate is made of insulating material, because it holds parts with current flow, like coil and motor.